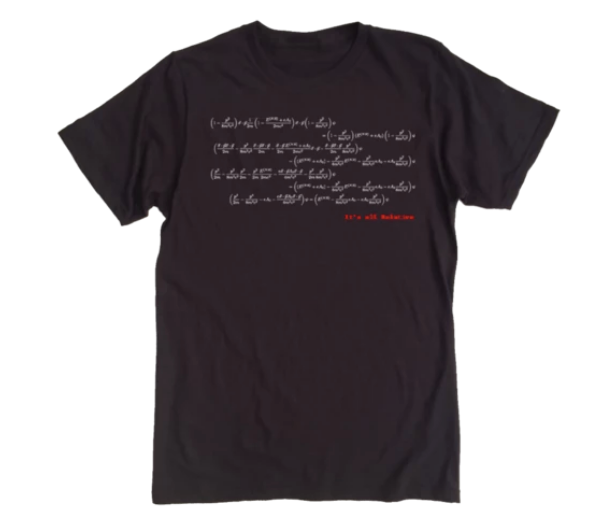 Theory of Relativity Men's T-Shirt - 100% organic cotton
Great t-shirt with the equations printed onto the natural, undyed organic cotton t-shirt shown. Printed with eco-friendly inks on remarkably soft 100% organic cotton t-shirt.
Pre-shrunk. 
Grown and Sewn in the USA
100% Texas-grown GOTS certified Organic Cotton
Printed with Eco-Friendly Inks
Care: 
Machine wash cold. Machine dry low or medium, or, line dry.    
Theory of Relativity 100% Cotton T-shirt
It's all Relative 100 percent cotton men's
It's All Relative T-Shirt