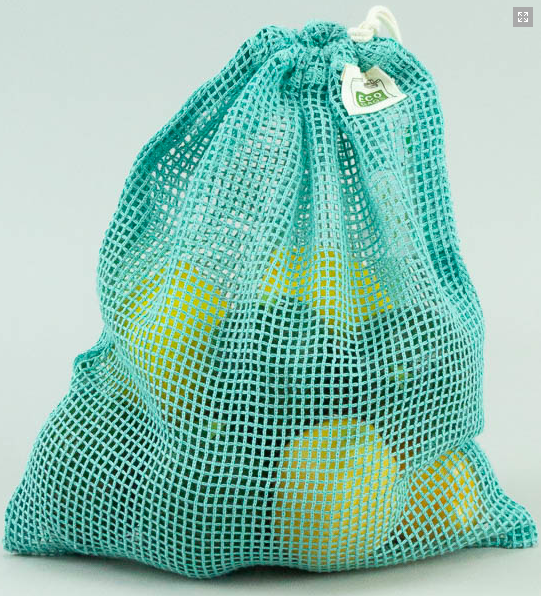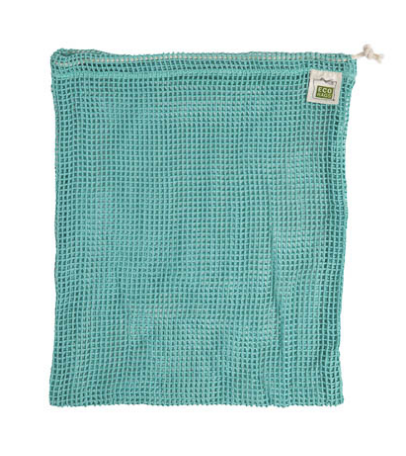 Multi-purpose Organic Cotton Drawstring Mesh Bag - Medium - Washed Blue
Use these re-usable, natural fiber produce bags with drawstring closure instead of plastic!  Washable, Reusable, Compostable.
Also handy for organizing travel and gym stuff, and, can be used as a reusable gift bag.
Tired of tossing single-use plastic produce bags in the trash? Bring reusable organic cotton mesh produce bags to the grocery store or farmer's market and fill 'em up with your fresh fruits and veggies. Store the bag with your other reusable totes ready for your next trip. See how easy it is to bring your purchases home and create zero-waste. The drawstring top keeps things from falling out. 
Bag Size: 10"W x 12"H
Material Type: 100% Certified Organic Cotton
Material Color: Washed Blue
Closure: Drawstring
Capacity: Great for holding fruits and vegetables
Tare Weight: 0.9 oz, 26g
Care Instructions: Machine wash cold, hang dry
Note: - Perfect for all types of produce
- Handy for organizing
- Lightweight on scale
- Fair Wage / Fair Labor
- Recyclable as a textile