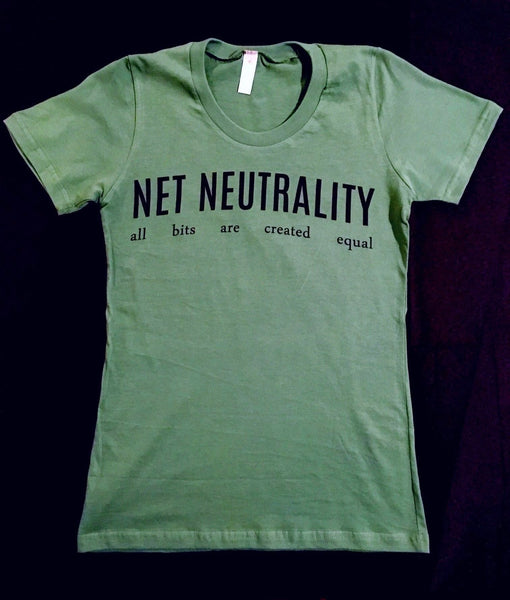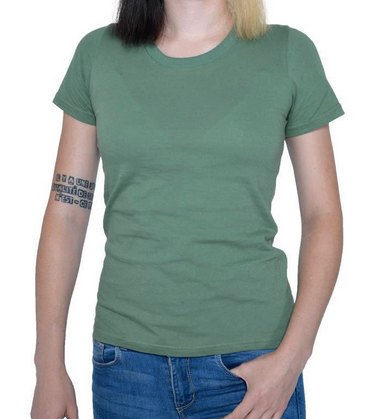 Net Neutrality Women's 100% Organic Cotton T-shirt - in Atlas Green
Great Net Neutrality t-shirt printed with eco-friendly inks on a super soft organic cotton shirt.  Reads: "Net Neutrality all bits are created equal"
Atlas Green (slim fit, long - see photo of unprinted shirt on model)
See Men's Net Neutrality Crew Neck T-Shirt

Dont See Your SIze? Special order your size for delivery in 3-4 weeks. Email info@uplandroad.com for more information.
100% Organic Cotton - GOTS certified
Printed with eco-friendly inks.
Care: 
Pre-shrunk. Machine or hand-wash in cold. Machine dry low or medium, or, air dry.    
Net Neutrality T-shirt
Net Neutrality t-shirt 100 percent organic cotton women's scoop neck
Women's organic cotton clothing
Net Neutrality organic cotton t-shirt
Eco-friendly Net Neutrality tee shirt for women
Net Neutrality 100% organic cotton t-shirt
Organic Cotton Net Neutrality T-Shirt