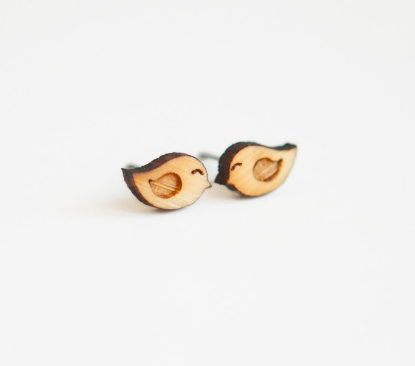 Love Birds Wooden Earring Studs
Wear these cute bird bamboo wood earring studs to remind you that joy can be found in the tiniest of places. As they say – enjoy the little things in life, because when you look back, you'll see that they were really the big things.
These earring studs:
Measure in mm: 10 mm wide, 7 mm tall, and 2.7 mm deep
Measure in inches: .39 inches wide, .27 inches tall, and .10 inches deep
They are made with titanium earring posts which are hypoallergenic, nickel and lead free.
Because each set of earrings are handmade, they may differ slightly from the pictures shown. Each set of earrings comes with a small gift box.
Handmade in California from sustainable bamboo.
Titanium posts are nickel and lead free.