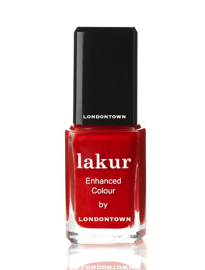 Londoner Love LAKUR - 5-free Nail Polish
Kind to nails, this beautiful bright red polish leaves a long-lasting shine and adds a fresh accent to your look! Applies easily, almost like a gel polish.
"5-Free," means it has none of these the toxic chemicals: Formaldehyde, Toluene, DBP, Formaldehyde Resin or Camphor that are bad for you and for the environment.
Vegan, gluten-free, and cruelty free.
Made in USA
See this post from Eco-Watch "Is Your Nail Polish Toxic?"
5-free nail polish