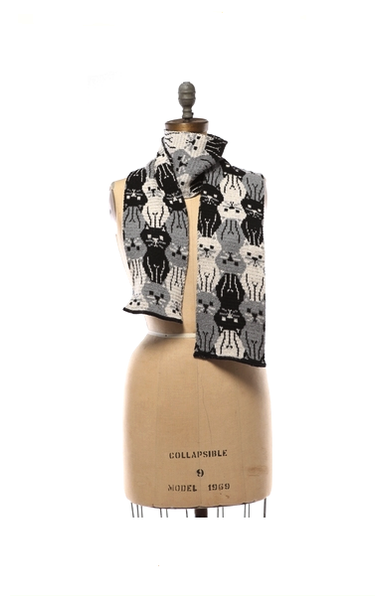 Kitty Tessellation Scarf - Recycled Cotton + Acrylic
Regular price
$35.00
Sale price
$19.95
---
Kittymania! This fun, recycled cotton + acrylic Kitty Tesselation scarf will keep you in good spirits as it keeps you warm eco-style! A great gift for adults and kids.
64" long, 6" wide
Hand- or Machine-wash and Air- or Machine-dry
Made from 75% pre-consumer recycled cotton and 25% acrylic.
Made in the USA.
Using products made from recycled materials:
Reduces energy use significantly compared to producing new goods

Generates much less water pollution than manufacturing new products

Reduces waste by keeping materials out of landfills

Recycled Cotton Kitty Scarf
Kitty Tesselation Scarf from Recycled Cotton
Cotton Kitty Tesselation Scarf Recycled