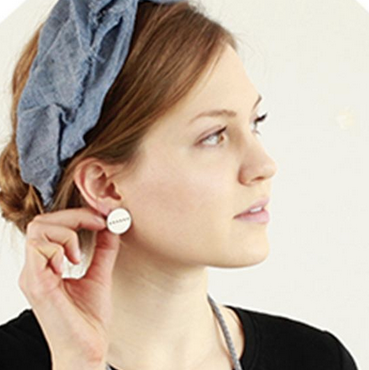 Circle Cutout Earrings (Perf)
Simplicity at it's best.
When you need an earring that go with absolutely everything.
Handcrafted from reclaimed Stainless Steel.
Hand polished to a brush finish
15mm diameter
Welded Stainless Steel Ear Posts
Stainless Steel ear backs
Hypoallergenic (nickel free)
Strong and durable
Comfortable to wear
Why stainless steel? Because:
It will not tarnish or oxidize, so you don't have to clean it. Ever.

It is hypoallergenic. It is the safest metal to have against your skin. Even super sensitive skin.
It is super strong and durable...to last a lifetime. Or two. (or three!)
Best of all, it's reclaimed, which is eco friendly and sustainable.
Ethically sourced and produced.
Handmade in Australia.