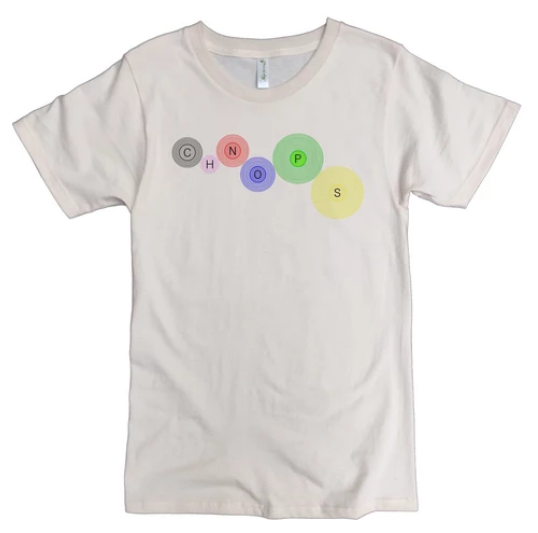 CHNOPS Men's T-Shirt - 100% organic cotton
Carbon, hydrogen, nitrogen, oxygen, phosphorus, sulfur, and represents the six most important chemical elements whose covalent combinations make up most biological molecules on Earth.
Printed onto the natural, undyed organic cotton t-shirt shown. Printed with eco-friendly inks on remarkably soft 100% organic cotton shirts.
Also available in Women's Sizes. 
Pre-shrunk. 
Grown and Sewn in the USA
100% Texas-grown Organic Cotton
Printed with Eco-Friendly Inks
Care: 
Machine wash cold. Machine dry low or medium, or, line dry.    
CHNOPS 100% Cotton T-shirt
CHNOPS 00 percent cotton men's
CHNOPS T-Shirt