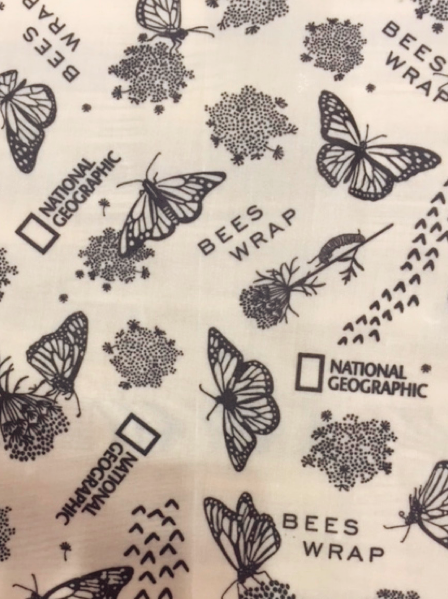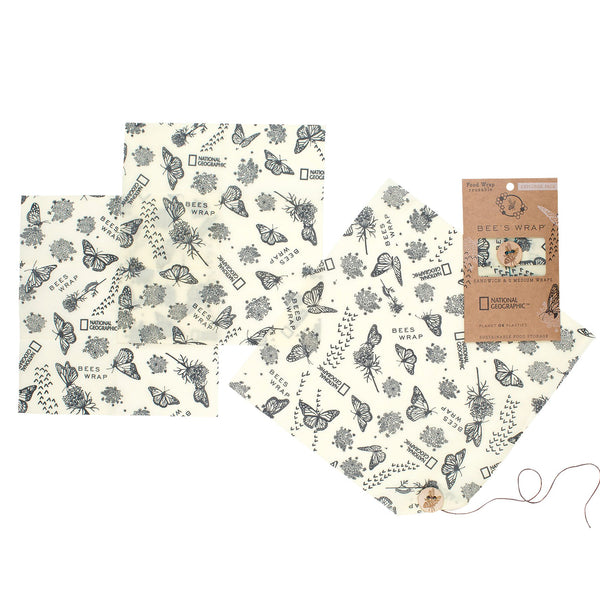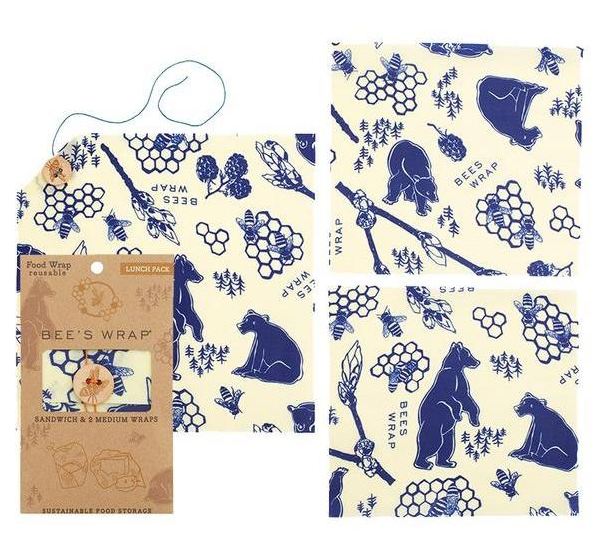 20% Off! Bee's Wrap Explorer Pack - 2 Mediums and 1 Sandwich Wrap with Monarch Butterflies and National Geographic Logo
Regular price
$21.00
Sale price
$16.80
---
Say goodbye to those pesky plastic baggies and plastic wrap.
Featuring one sandwich wrap and two versatile medium wraps in a brand new print, the lunch pack is your ideal kit for on-the-go eating!
Bundle up your sandwich, snacks, and a cookie; then use one of your wraps as a place mat. When finished, conveniently fold your wraps and tuck away for later use. 
Reusable. Use the warmth of your hands to soften the wrap and create a seal. When cool, the wrap will hold its shape. Wash in COOL water with sponge and a mild dish soap. Let air dry.
Made of beeswax, organic cotton, organic jojoba oil and tree resin.
Print has Monarch Butterflies & the National Geographic Logo
Explorer Pack includes- 
1 Sandwich 13" x 13" (33 x 33 cm) in Monarch Butterfly print - wrap a sandwich, snacks, or a meal to go.
2 Medium 10" x 11" (25 x 27,5 cm) in Monarch Butterfly print - wrap cheese, carrots, cookies, or cover a bowl. 
Reusable. Washable. Compostable.

See All Bee's Wrap Styles
Please Note: All Bee's Wraps have a slight honey scent, which dissipates over time.

*Not recommended for use with meat.
HANDMADE in VERMONT
Bee's Wrap products are reusable, biodegradable, and compostable. At the end of your wrap's useful life in the kitchen, cut it into strips to add to your compost heap, or wrap them around pieces of kindling and use as a natural and effective fire starter.