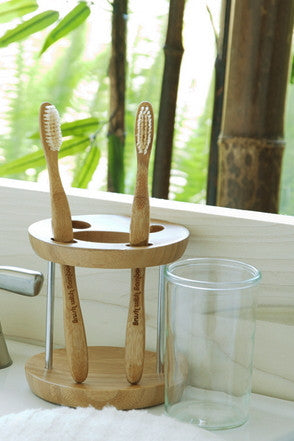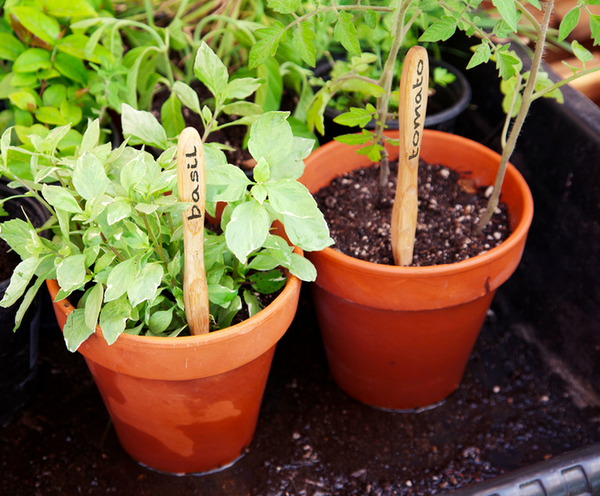 Brush with Bamboo Toothbrush
This bamboo toothbrush is comfortable to use, lasts as long as a "regular" toothbrush, and is good for the environment.
Imagine how much plastic ends up in landfills or the ocean when in the US alone more than 300 million people dispose of several toothbrushes each year. Bamboo is biodegradable, so using, and disposing of bamboo toothbrushes makes a significant difference in reducing the plastic that ends up in our oceans and landfills.
In addition to using a bamboo toothbrush at home, you can use them:
For traveling
For overnight guests who forget to bring a toothbrush
As small holiday gifts & stocking stuffers
As conversation starters to talk with friends, relatives and colleagues about the importance of considering the impact our everyday decisions have on the environment.
Brush with Bamboo toothbrushes are high quality and have an easy-to-grip, curved handle made entirely out of bamboo. It has a natural feel in your hand and mouth, and adds a lovely, natural look to your bathroom.
Every component of this toothbrush is plant-based: bristles, handle, wrapper, and box. BPA-Free, Vegan, and Verified Non-toxic.
Soft bristles are made from a base of castor bean oil. Bristles made in USA.
The handle is made from Certified 100% Organic Bamboo (certified by CERES of Germany).
The wrapper around the toothbrush is plant-based and home compostable.
The box encasing the toothbrush is made from paper – no tape or glue is used.
Your bamboo toothbrushes can be used for just as long as plastic toothbrushes.
USDA Certified Biobased. Green American Certified. Certified Organic Bamboo. Vegan. BPA-Free. Natural and Non-toxic.
Fairly made in China and the USA
Bamboo is the fastest growing plant on earth and requires little water to grow. Because it contains natural anti-microbial agents, it doesn't require fertilizers or pesticides for cultivation.
Bamboo Toothbrush
Brush with Bamboo Toothbrush
Eco-friendly Toothbrush
Vegan toothbrush
---